Meet Our Staff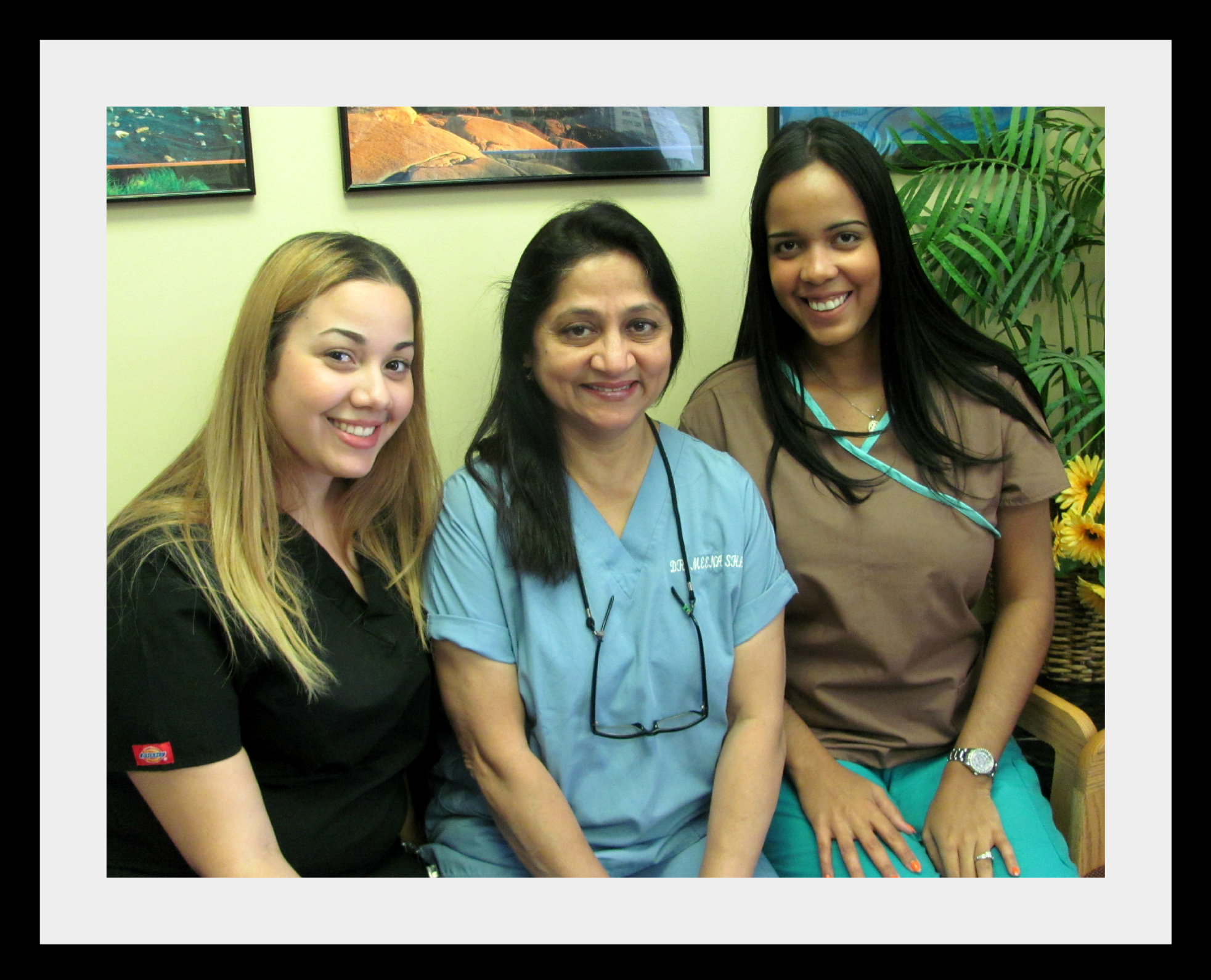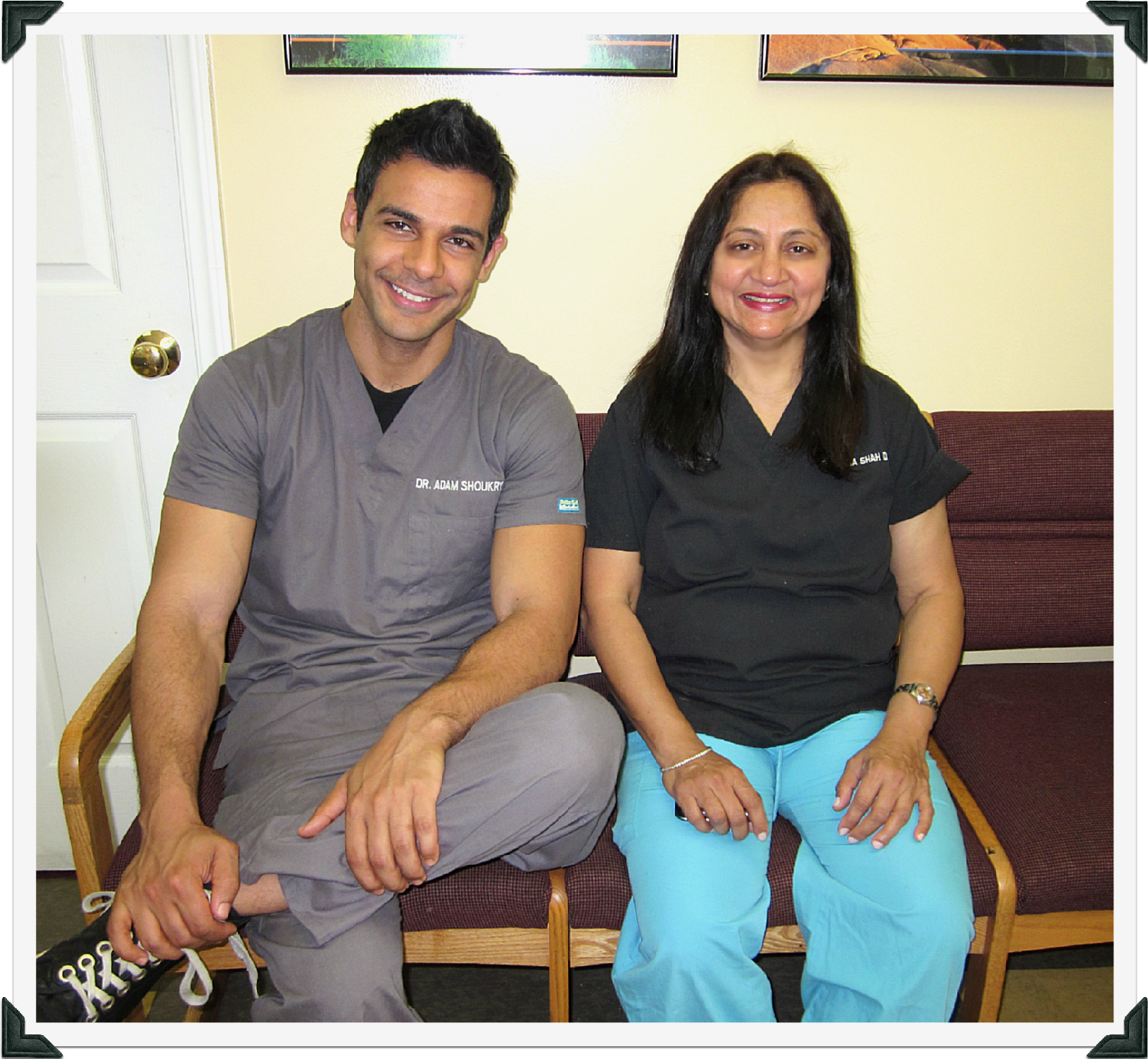 Dr. Shah and the staff at Family Dentistry are delighted to meet you. We aim to be a synchronized and well-organized team, who effectively serve the needs of our patients.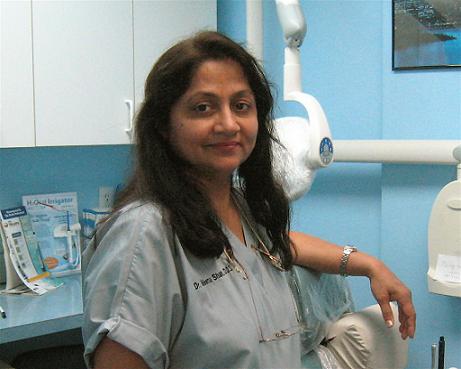 Meena Shah, DDS; Dentist
Dr. Meena Shah is a highly dedicated, energetic, and competent dentist with nearly 25 years of experience in all types of general dentistry. With an interest in science and art since childhood, Dr. Shah was an aspiring dentist from the start. She first obtained her Bachelor in Dental Surgery (BDS) from the Government Dental College in Ahmedabad, India. From there, she moved to the United States and obtained a Degree in Dental Surgery (DDS) from New YorkUniversityDentalCollege in 1981. With strong commitment and dedication, Dr. Shah worked hard to build her own, well-established practice into what it is today. Dr. Shah specializes in providing gentle dental care, and guarantees honesty, truthfulness, sincerity, availability and a commitment to stand by all of her work. She continues to expand her knowledge in dentistry by completing continuing education hours every year, and keeping up-to-date with state-of-the-art technology. Dr. Shah is a committed member of American Dental Association (ADA), IDA (Indian Dental Association), and First District.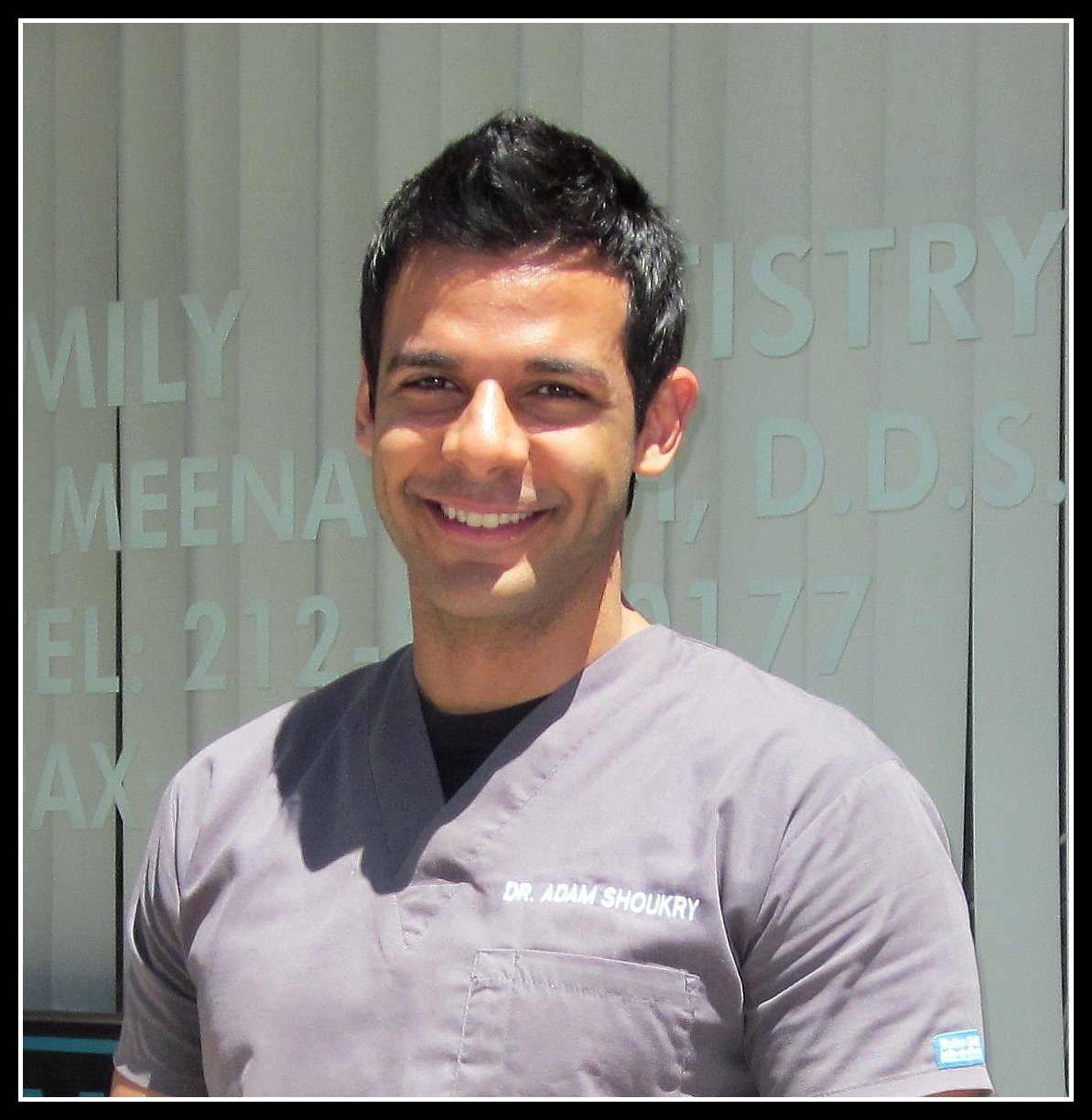 Adam Shoukry, DDS; Associate Dentist
Dr. Adam Shoukry was born and raised in Forest Hills, NY. Knowing he wanted to be a dentist since before graduating high school, he applied for and was accepted to the highly competitive 7-year B.A./D.D.S. program in NYU, where he received his Doctor of Dental Surgery degree as a member of the prestigious OKU National Dental Honor Society in 2005.
Dr. Shoukry attained his NY State Dental License through successful completion of the North East Regional Board of Exams (NERB). He then chose to apply for a General Practice Residency for further training, where he was accepted at the highly-touted Nassau University Medical Center program. He graduated from the program in 2007, having spent an optional extra one year.
While in private practice, Dr. Shoukry stays dedicated to continuing education, having completed many accredited courses in all aspects of dentistry. Dr. Shoukry is a member of the American Dental Association, New York State Dental Association, Academy of General Dentistry, and the American Academy of Cosmetic Dentistry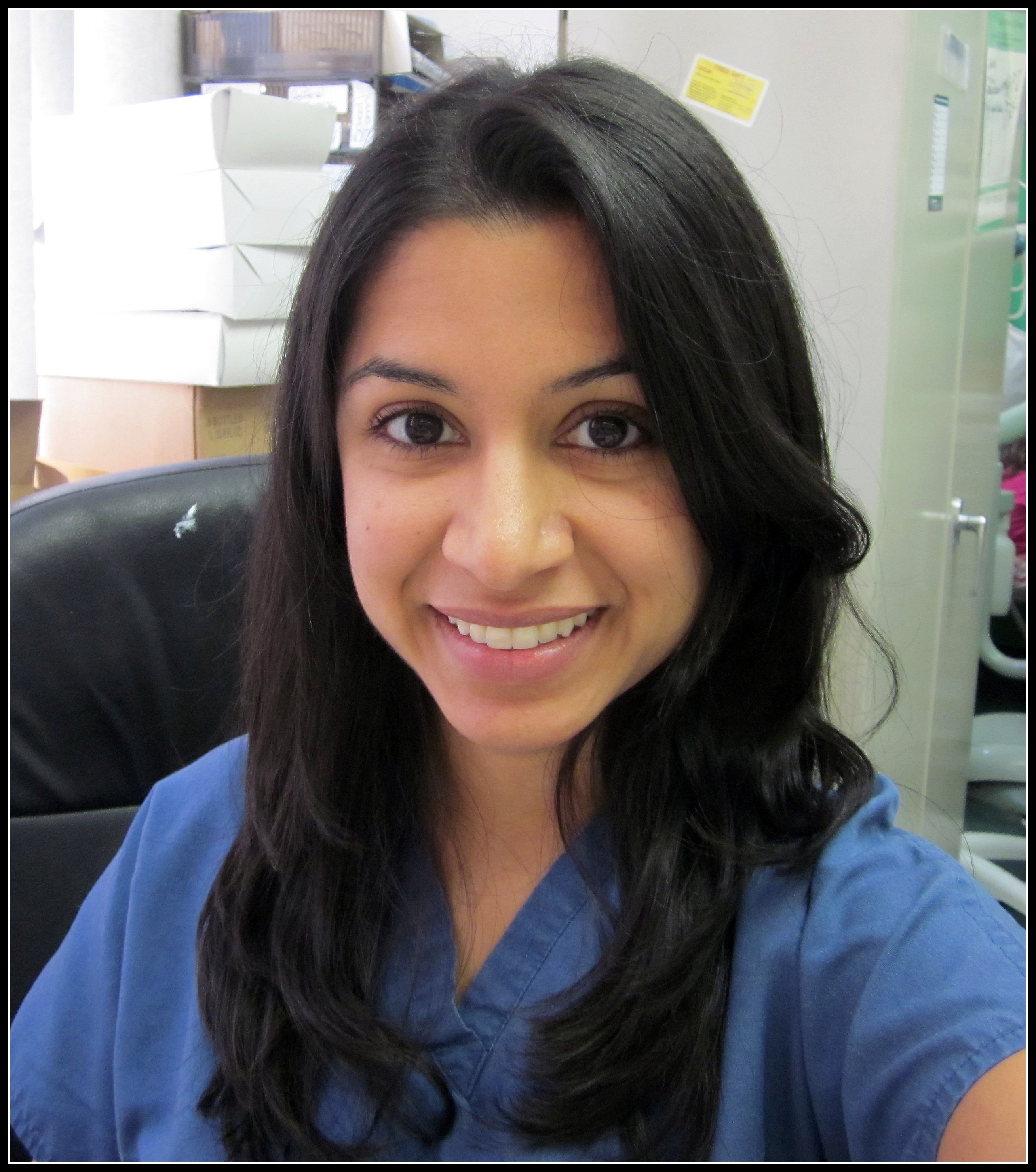 Sneha Shah, RDH; Hygienist
Sneha Shah has been a part-time dental hygienist at Family Dentistry since 2009. Sneha completed her B.A. in psychology at Boston University and obtained her dental hygiene degree from New York University. Sneha is currently completing a masters in dental public health at UMDNJ and is a member of the American Dental Hygiene Association. Sneha is a dedicated hygienist and stays current in the field through various continuing education courses. In her spare time, she enjoys traveling and reading.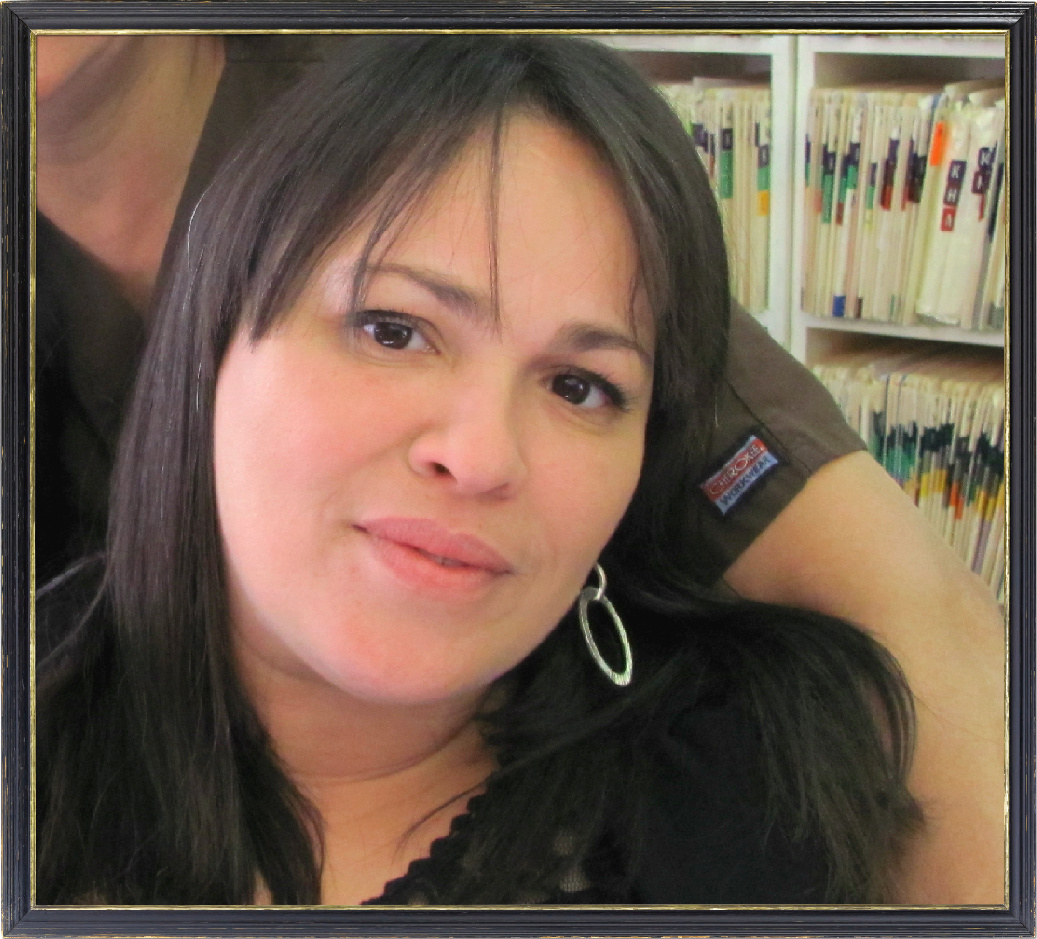 Elizabeth Vega; Front Desk Receptionist
Elizabeth Vega has been in the dental industry for 17 years now. Elizabeth enjoys it on many levels and is truly a people person. With her positive energy and upbeat attitude, Elizabeth enjoys greeting patients with open arms. She is knowledgeable in the field and a true asset to the team. In her spare time, Elizabeth can be found volunteering with the elderly at Wyckoff Hospital.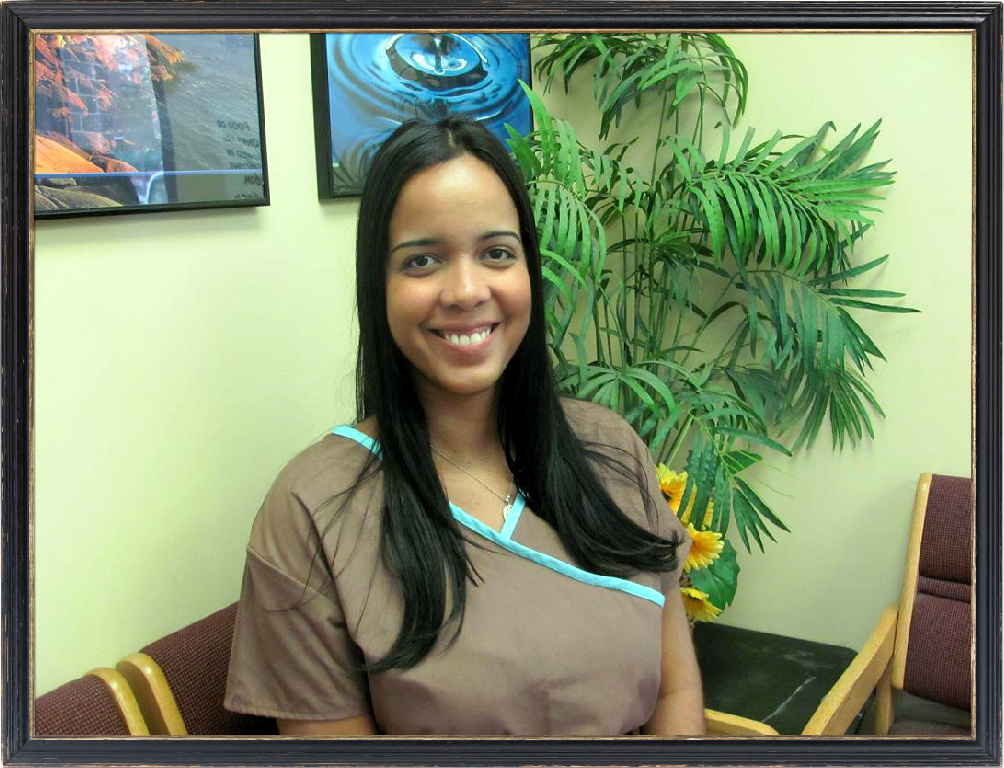 Elizabeth Herrera; Dental Assistant
Elizabeth Herrera has been with Family Dentistry for more than 10 years now. Elizabeth is a skilled and proficient assistant with experience in every aspect of chair-side assisting and front desk management. Elizabeth is dedicated to her work and her field. When she's not working, she enjoys spending time with her son.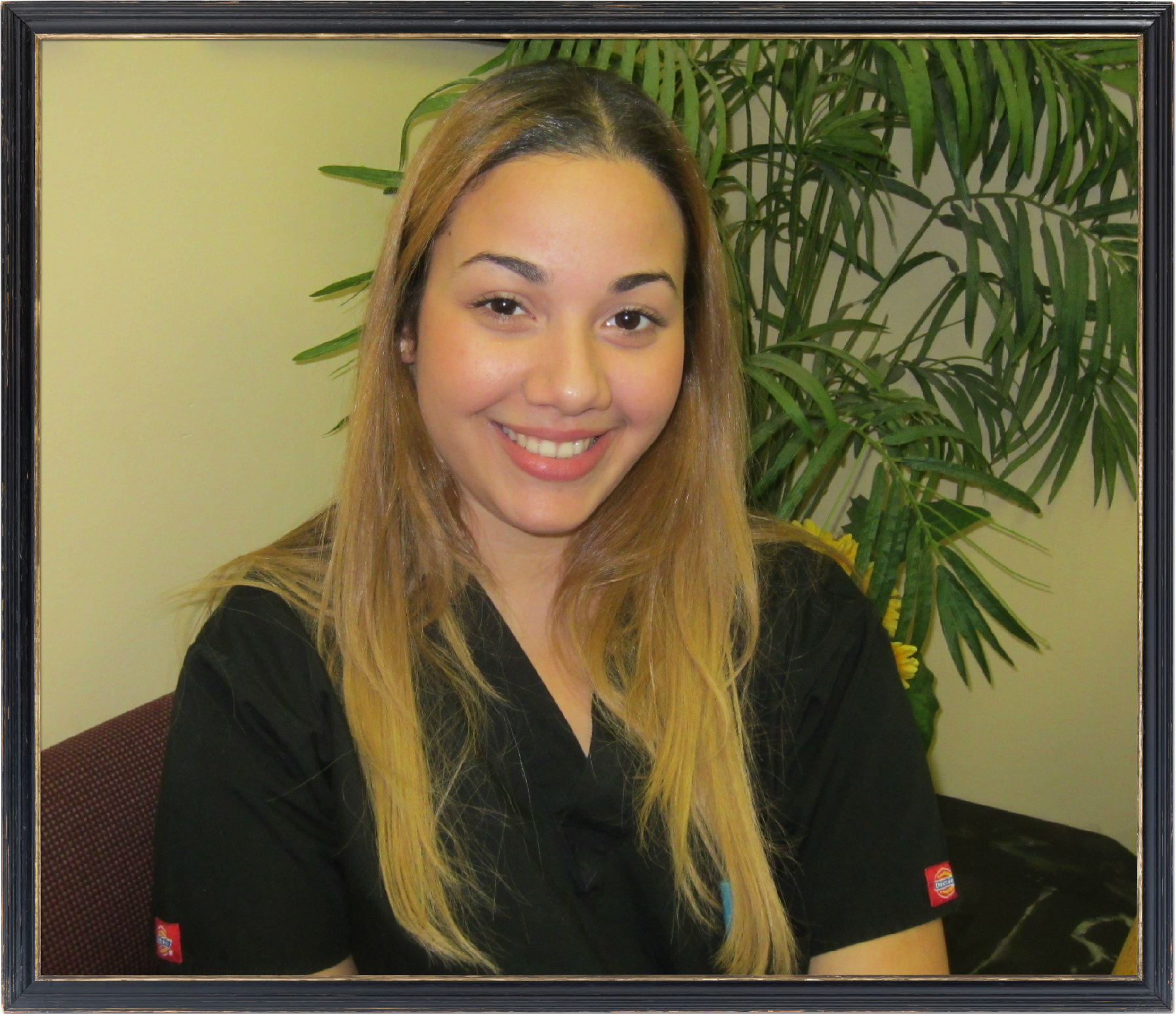 Caroline Ramos; Dental Assistant
Caroline Ramos joined Family Dentistry in June 2012. Caroline is a sharp learner and a meticulous assistant. She has over three years of experience in dental assisting and loves what she does. In her spare time, Caroline enjoys shopping and spending tme with her family and friends.
Ana Allison; Biller
Ana has been in the dental field for over fifteen years and with Dr. Shah since 2012. Ana has vast knowledge of dental billing and procedures. As a foreing Dentist she spent several years in Germany working with dental patients with Down Syndrome. Ana is sincere, hard-working and has stellar linguistic abilities - she speaks four languages! In her spare time she's attending dental seminars and spending time with family and friends.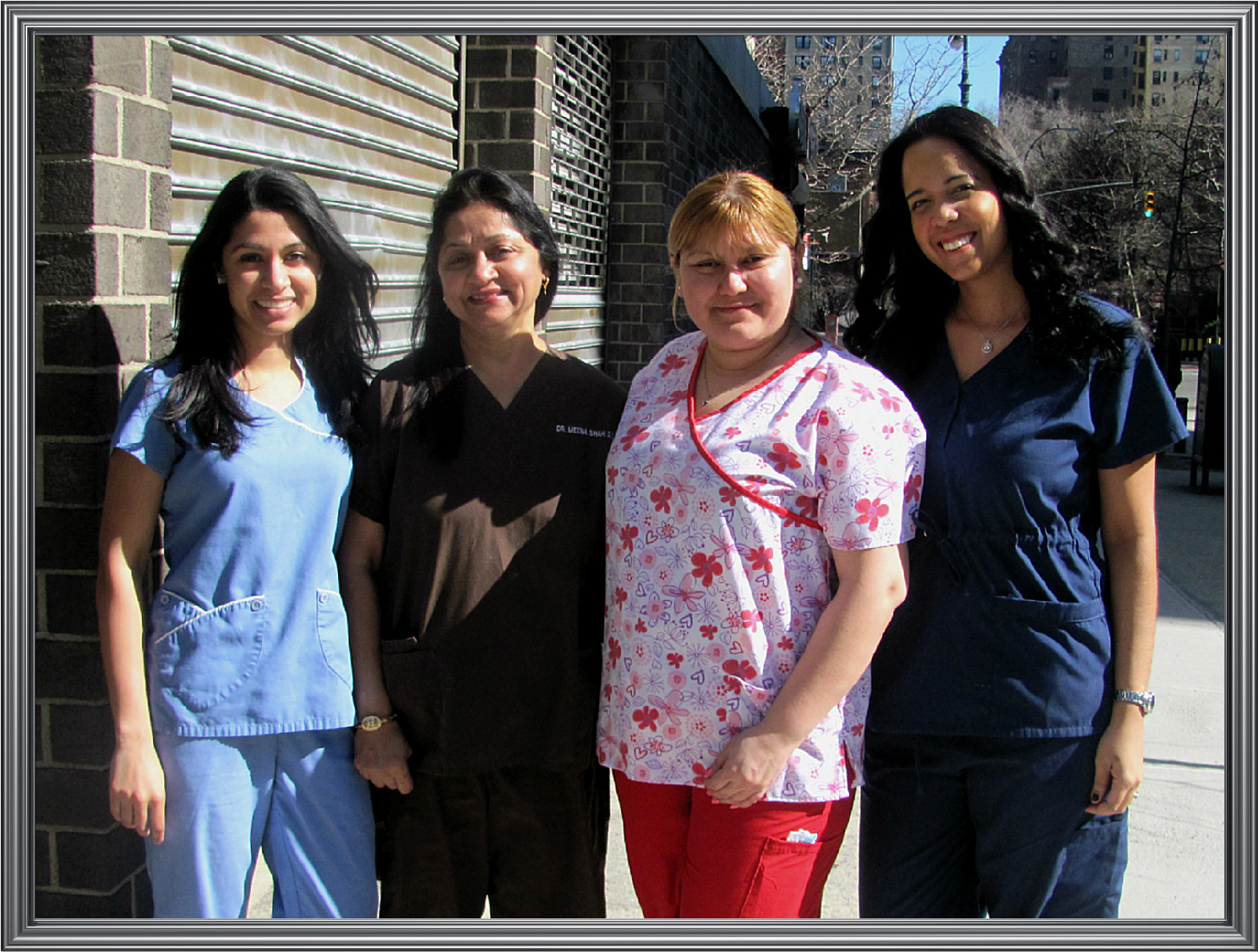 700 Columbus Ave at 94th Street · New York, NY 10025
212-865-0177 · smilesnyc700@gmail.com